The 2020 Open Enrollment Period runs from Friday, November 1 to Sunday, December 15, 2019. If you don't act by December 15, you can't get 2020 coverage unless you qualify for a Special Enrollment Period. Plans sold during Open Enrollment start January 1, 2020. You can preview 2020 plans and prices now before you apply.
Special Enrollment Period (SEP)is a time outside the yearly Open Enrollment Period when you can sign up for health insurance. You qualify for a Special Enrollment Period if you've had certain life events, including losing health coverage, moving, getting married, having a baby, or adopting a child.
Qualifying Life Event (QLE)
A change in your situation — like getting married, having a baby, or losing health coverage — that can make you eligible for a Special Enrollment Period, allowing you to enroll in health insurance outside the yearly Open Enrollment Period.
Qualifying life events are those situations that cause a change in your life that has an effect on your health insurance options or requirements. A qualifying event must have an impact on your insurance needs or change what health insurance plan(s) you previously had.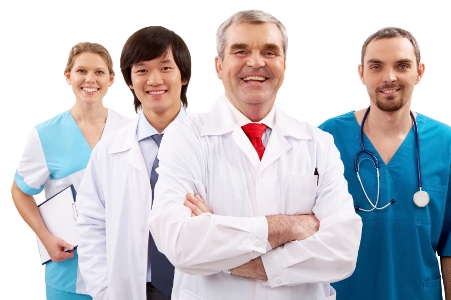 If you are getting a Kaiser Health Insurance Quote, Please either register as a new visitor or sign in (located in the upper right hand corner of the next page).
If you just want to get a health insurance quote from Kaiser Health Insurance then scroll down and chose the year and fill out the questions as they pop up.
Get a Free Health Insurance quote with the best health insurance rates. Get low cost, affordable, cheap, health insurance.
We can save you money on your health insurance if you live in Sacramento, Folsom, Citrus Heights, Orangevale, Elk Grove, Woodland, Roseville, Rocklin, El Dorado Hills, Carmichael, North Highlands, Foothill Farms, Plumas Lakes, Natomas, North Sacramento, Antelope, West Sacramento, Mather, Rancho Cordova, Fair Oaks, Elverta, Franklin, Laguna Creek,  Nimbus, Freeport, Galt, Lodi, Gold River, Isleton, Rancho Murieta, Swanston, Walnut Grove, Wilton, Brighton,  Hearld, Rio Linda, Ramona.
We provide cheap, low cost, affordable health insurance from Health Insurance Industry leading providers.  Health insurance can provide the important protection needed in the event of illness and for regular preventive care. Using the experience and strength of our heath insurance carriers, Free Sacramento Insurance Quotes can offer you cheap, low cost, affordable HMO, PPO, Vision, and Dental care insurance policy coverage throughout California, including areas from San Diego to Crescent City, from the Bay Area to the Sacramento area and everywhere in between.
Should you have any questions, please call us at 916-984-9320.
1132 Suncast Lane Ste 8 B
El Dorado Hills, CA 95762
.
Health Insurance Center for Sacramento and the Northern California region including Folsom, Elk Grove, Rancho Cordova, Carmichael, Antelope, North Highlands, Gold River, Fair Oaks, Sacramento, El Dorado Hills, Natomas, Anatolia, Kavala Ranch, Rocklin, Roseville, Lincoln, Loomis, Granite Bay, Galt, Natomas, Davis, West Sacramento, Citrus Heights, Orangevale, Stockton, Los Angeles, San Diego, San Francisco, Long Beach, Fresno, Oakland, Santa Ana, Anaheim, Modesto, Lodi, Merced, Tracy, Antioch, Dixon, Woodland, Fairfield, Vacaville, Vallejo, Marysville, Yuba City, Linda, Plumas Lake, Chico, Bakersfield, San Jose, Campbell, Placer County, Sacramento County, El Dorado County, Yolo County, San Joaquin County, Sutter County, Northern California, Central California, and Placer County, and other cities and counties in California.